Wallpaper in 100% woolfelt
Papering the entire room, feature walls or make your own design in
lovely colors. The sound absorbing felt in 100% wool, applys easily
directly against the wall. The felt comes in roll with the width of 1800mm.
​
The felt is available in 60 different colors both clear and mottled. Tell us
what color range you are interested in so we can send color samples and
more information for our wallpaper in 100% wool felt.
​
If you wish more information, color samples or prices, please
contact us at info@design5mm.se or telephone
+ 46(0)70 221 6000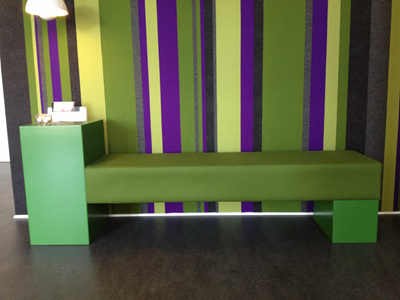 ​