Slats in absorbing felt and leather -
Curtains and room dividers
​- Highly effective sound absorber
- Good sun protection
- Provides insulation against cold and heat - saving energy
- Fine textile feel
- Easy to angle, pull up and pull.
​
By mounting the felt slats in windows or as a room divider in the middle of the room, you are creating very good sound environment. The slats can easily tilt, drag up or drag. Flexible and stylish.
​
The anthracite gray felt works very well even as to darker a room like bedrooms, cinema room or for medical reasons. The sound absorbing fabric has thickness of about 2.7 mm and one side is tufted to maximize sound absorption. ​
Slats: width 127mm.
Felt Colour: off white, light grey and anthracite.



​

​
If you wish more information, color samples or prices, please
contact us at info@design5mm.se or telephone + 46 (0) 70 221 6000
​
.
​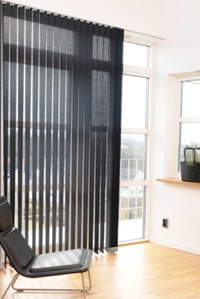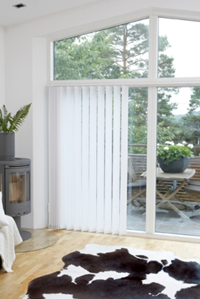 ​
Washing:
​