​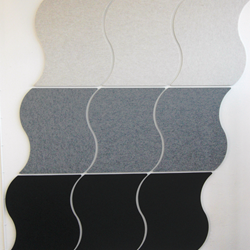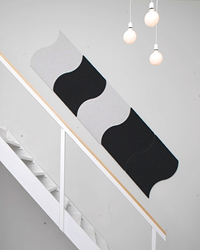 ​
Wave - sound absorbing walldesign in 12mm felt.
WAVE wall design allows you to mount horizontally or vertically on the wall.
A distance of about 2-3 cm between the felt design allows waveform
highlighted in a nice way.
​
Dimensions: 607x670x12mm
Assembly: self-adhesive Velcro, pin or glue.
Colors: black, off-white, light gray, dark gray, beige, red, green.
​
If you wish more information, color samples or prices, please
contact us at info@design5mm.se or telephone
+ 46(0)70 221 6000
​
​