Anders Vardam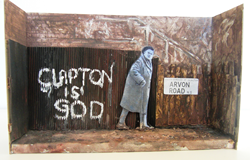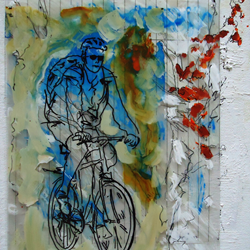 Biography
​
Anders graduated in Gerlesborgs Art school inStockholm 1972. Then he went supplementary courses in screen printing, lighting, photo documentation, design, watercolor, pourtecknik and public decoration.
He has also worked as a teacher in various art and cultural projects. Conducted numerous solo exhibitions throughoutSweden in art galleries, art galleries and churches.
Examples of juried exhibitions:
​
TheCountyMuseum in Östersund 2002
AxelEbbeArtGallery Trelleborg 2003
Marsvinsholms Sculpture Park 2009
Marsvinsholms Sculpture Park 2010
Gallery Gyllengården - hÖsterlensalongen - Smedstorp, Österlen 2014
Liljevalchs Vårsalong Stockholm 2016
A large number of public commissions aroundSweden both public and private.
Examples of decorating assignment:
Airport Östersund
DeloitteAB Östersund
DecernoAB Kista Stockholm
TermidorABStockholm
MarinaYstadMunicipality
Wihlborgs Properties Malmö
ResourceCenter Malmö
Ski Lodge Tänndalen
Represented at:
National Public Bohus County Council, Östergötland County Council, Stockholm County Council, County Council of Jämtland, Stockholms municipality of Haninge, Nynäshamn County Council, Linköping municipality, the Municipality of Sundsvall, Östersund Municipality, Municipal Workers' Union, Botkyrka, National Institute of Public Health, the Archipelago Foundation.
​
Member in Image Copyright inSweden - Bildupphovsrätt i Sverige
​